Ciudad, aeropuerto, región, lugar de interés o nombre del alojamiento

1 habitación, 2 adultos, 0 niños
Todos los alojamientos en Jávea
03730, Jávea, Comunidad Valenciana, España
Ver mapa
Beautiful, cosy residence "San Esteban". In the district of Montañar I, in a central, quiet, sunny position, 150 m from the sea. For shared use: large, well-kept garden (fenced) with lawn and trees, swimming pool (17 x 9 m, depth 110 - 210 cm, 01.01.-31.12.). Children's pool, outdoor shower. In the house: lift. Public car park. Supermarket 100 m, restaurant 150 m, sandy beach "Arenal" 2 km pebble beach "Montañar I" 150 m. Sports harbour 2 km, surf school, sailing school 300 m. 4-room apartment 80 m2 on 3rd floor. Beautiful and tasteful furnishings: living/dining room 28 m2 with satellite TV, digital TV, video and DVD. Exit to the balcony. 1 room with 1 french bed, bath/bidet/WC and double hand-basin. 1 room with 1 french bed. Exit to the balcony. 1 room with 1 french bed. Kitchen (oven, dishwasher, microwave, freezer, electric coffee machine). Shower/bidet/WC. Electric heating. Small balcony 4 m2, large balcony 20 m2, large terrace 21 m2. Terrace furniture, deck chairs (3). Side view of the sea and the swimming pool. Facilities: washing machine. Please note: TV only ES, EN. AT440957A
Mostrar más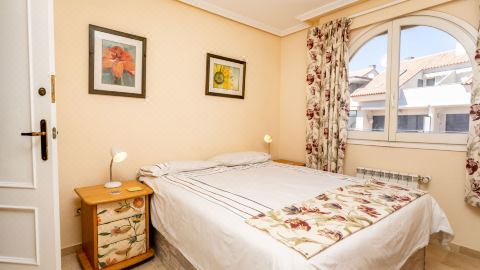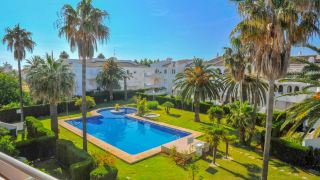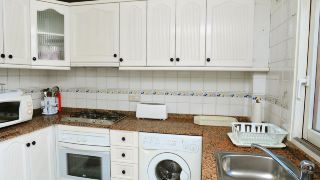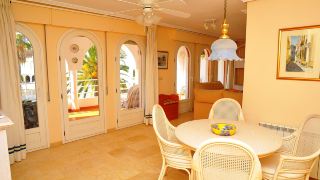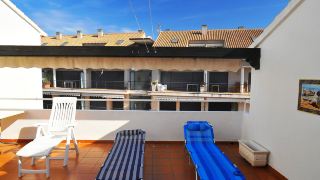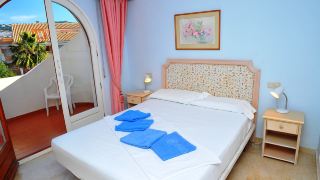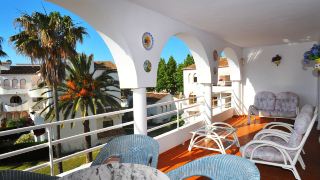 Ver este alojamiento en el mapa
Habitaciones
Políticas
Instalaciones y servicios
En estos momentos, el hotel no admite reservas. Descubre otros hoteles cercanos que te recomendamos a continuación.
Políticas del alojamiento
Hora de entrada y de salida
Salida
antes de las 10:00
Mascotas
No se admiten mascotas.
Descripción del alojamiento
Beautiful, cosy residence "San Esteban". In the district of Montañar I, in a central, quiet, sunny position, 150 m from the sea. For shared use: large, well-kept garden (fenced) with lawn and trees, swimming pool (17 x 9 m, depth 110 - 210 cm, 01.01.-31.12.). Children's pool, outdoor shower. In the house: lift. Public car park. Supermarket 100 m, restaurant 150 m, sandy beach "Arenal" 2 km pebble beach "Montañar I" 150 m. Sports harbour 2 km, surf school, sailing school 300 m. 4-room apartment 80 m2 on 3rd floor. Beautiful and tasteful furnishings: living/dining room 28 m2 with satellite TV, digital TV, video and DVD. Exit to the balcony. 1 room with 1 french bed, bath/bidet/WC and double hand-basin. 1 room with 1 french bed. Exit to the balcony. 1 room with 1 french bed. Kitchen (oven, dishwasher, microwave, freezer, electric coffee machine). Shower/bidet/WC. Electric heating. Small balcony 4 m2, large balcony 20 m2, large terrace 21 m2. Terrace furniture, deck chairs (3). Side view of the sea and the swimming pool. Facilities: washing machine. Please note: TV only ES, EN. AT440957A
Instalaciones y servicios
Instalaciones y servicios más populares
Piscina al aire libre
Equitación
¿Aún no has encontrado el alojamiento adecuado?