Ciudad, aeropuerto, región, lugar de interés o nombre del alojamiento

1 habitación, 2 adultos, 0 niños
Todos los alojamientos en Jávea
03730, Jávea, Comunidad Valenciana, España
Ver mapa
Apartment block "Sorolla", built in 1988. In a central position, 100 m from the sea. For shared use: garden with lawn, swimming pool (13 x 10 m, depth 110 - 210 cm, seasonal availability: 01.Jan. - 31.Dec.) with internal staircase. Unconventional pool shape. In the house: lift, air conditioning, washing machine. Shop 30 m, restaurant, bar 50 m, sandy beach "Arenal" 100 m. The owner does not accept any youth groups. 4-room apartment 110 m2 on 2 levels on 2nd floor. Comfortable furnishings: living/dining room with satellite TV, digital TV and flat screen. Exit to the terrace. Kitchen (oven, dishwasher, 3 ceramic glass hob hotplates, kettle, microwave, freezer, electric coffee machine). Sep. WC. Air-conditioning, forced-air heating. Heating not available in all rooms. On the lower ground floor: 1 room with 1 french bed, bath/bidet/WC and fan. Exit to the terrace. 2 rooms, each room with 2 beds and fan. Exit to the terrace. Bath/bidet/WC. Air-conditioning. Large terrace partly roofed, 3 terraces. Terrace furniture. Marvellous panoramic view of the sea. Facilities: washing machine, iron, hair dryer. Internet (WiFi, free). Reserved parking. Smart TV. AT-426426-A
Mostrar más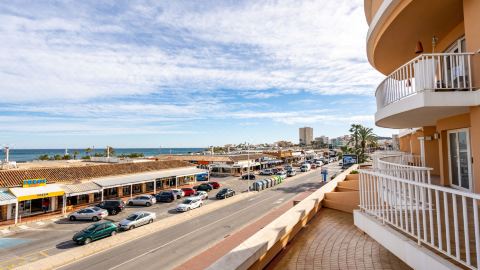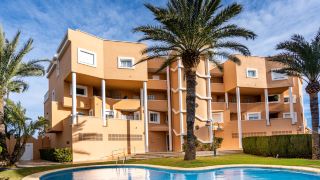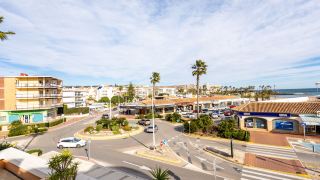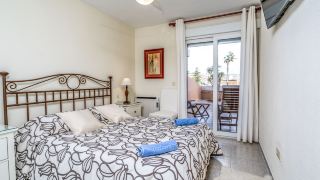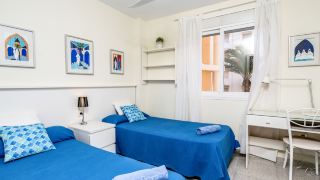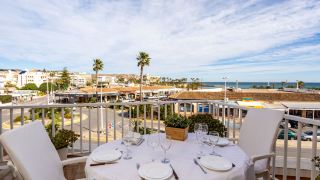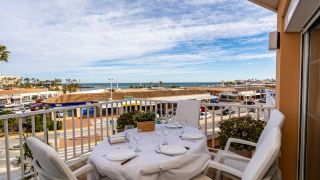 Ver este alojamiento en el mapa
Habitaciones
Políticas
Instalaciones y servicios

Habitación de 3 dormitorio(s)
Servicios y prestaciones de la habitación
Políticas del alojamiento
Hora de entrada y de salida
Salida
antes de las 10:00
Política de depósitos
Depósitos

Se requiere un depósito

Métodos de cobro de depósitos

Se aplica un importe fijo de 200,00 €.
Mascotas
No se admiten mascotas.
Restricciones de edad
El huésped que haga el registro de entrada debe tener al menos 18 años.
Descripción del alojamiento
Apartment block "Sorolla", built in 1988. In a central position, 100 m from the sea. For shared use: garden with lawn, swimming pool (13 x 10 m, depth 110 - 210 cm, seasonal availability: 01.Jan. - 31.Dec.) with internal staircase. Unconventional pool shape. In the house: lift, air conditioning, washing machine. Shop 30 m, restaurant, bar 50 m, sandy beach "Arenal" 100 m. The owner does not accept any youth groups. 4-room apartment 110 m2 on 2 levels on 2nd floor. Comfortable furnishings: living/dining room with satellite TV, digital TV and flat screen. Exit to the terrace. Kitchen (oven, dishwasher, 3 ceramic glass hob hotplates, kettle, microwave, freezer, electric coffee machine). Sep. WC. Air-conditioning, forced-air heating. Heating not available in all rooms. On the lower ground floor: 1 room with 1 french bed, bath/bidet/WC and fan. Exit to the terrace. 2 rooms, each room with 2 beds and fan. Exit to the terrace. Bath/bidet/WC. Air-conditioning. Large terrace partly roofed, 3 terraces. Terrace furniture. Marvellous panoramic view of the sea. Facilities: washing machine, iron, hair dryer. Internet (WiFi, free). Reserved parking. Smart TV. AT-426426-A
Instalaciones y servicios
Instalaciones y servicios más populares
¿Aún no has encontrado el alojamiento adecuado?